Movement in Stillness, Stillness in Movement
Welcome to our wellness page, where we offer a unique blend of holistic practices designed to enhance your physical, mental, and emotional well-being. Our wellness classes are taught by Leigh Steinberg, a highly experienced practitioner, and certified life coach. Our classes incorporate a combination of Yiquan, Qigong, Tai Chi, and Self-Breema, which have been practiced for centuries and are widely recognized for their many health benefits. Whether you are a beginner or an experienced practitioner, our classes are designed to meet you at your current level and help you progress on your wellness journey.
One-on-One Coaching: Our program offers personalized coaching sessions where we work with you to set goals, create a roadmap to achieve them, and identify and overcome any roadblocks. We work with families, kids, teens, young adults, and parents to help you achieve your wellness goals.
Just Fill Out The Short From Below For More Information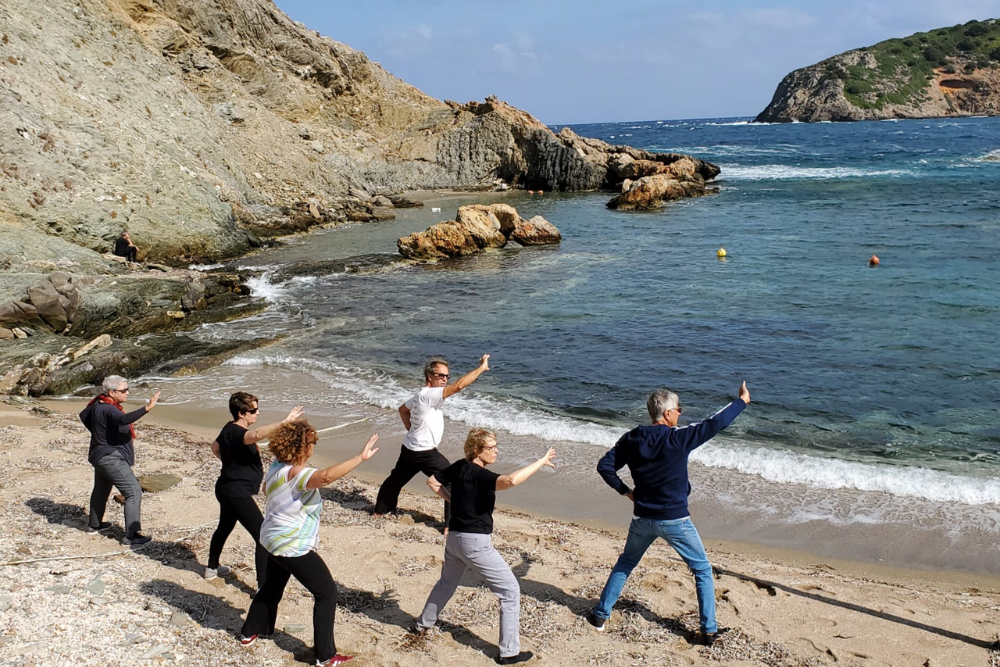 Practicing balance and being present through 
Yiquan, Qigong, Tai Chi, and Self-Breema

Breema Bodywork and Self-Breema: Breema's primary aim is to promote harmony between body, mind, and feelings, which supports harmony between ourselves and others, and in our relationship to all life. Through Breema Bodywork and Self-Breema, you can conserve energy lost to tension and make it available for the body's innate self-healing mechanisms.
Qigong, Yiquan, and TaiChi: These practices help you focus your mind and develop concentration, creativity, and productivity. From stillness, we begin to move, and with diligent practice, we cultivate our chi, which strengthens weak points and reinforces strong points. Tai Chi Ch'uan further develops chi and builds strength in movement and improves stamina, and the ability to relax in strength.
Join Us Today in Las Vegas

We offer three weekly classes on Tuesday, and Thursday at 7:30 PM and Saturday at 10:00 AM, where we practice a combination of Yiquan, Qigong, Tai Chi, and Self-Breema. Our classes are perfect for anyone looking to achieve balance and presence through movement and stillness.

Join our program and experience the many benefits of Qigong, Yiquan, Tai Chi, and Self-Breema, with the guidance of a certified practitioner. For more information, please contact us at hisardutlasvegas@gmail.com or 702-224-4549. We look forward to hearing from you!