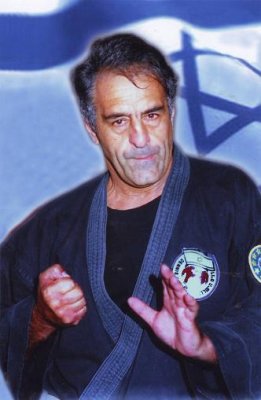 Born in 1937 in Johannesburg, South Africa, son of Joseph and Jean Hanover.Married to Rosylin (Oscar) , father of Aurly, Jaron and Guy, Grandfather of Adam, Kai, Arad, Ben Ben, Sitar, Sun and Maya.

From the age of 3 years old up to 11 years old, Dennis Hanover grew up, with his 2 sisters, in institutions and homes learning how to survive with a lack of care, food, affection and family.

All his childhood was a long struggle against anti-Semitic bias and the first breakout in his life happened when at the age of 15 he was introduced to the Shomer Hazair and joined a Judo club and started to learn Judo. Through his spirit, one year later, Dennis became the first Jewish and open Transvaal Judo Champion. In 1957, Dennis received his 1st Dan in Judo from Professor Jack Robinson, 10th Dan and in 1959 his 2nd Dan. In 1959 he was elected "Springbok" , the S.A. Judo National team.

In 1960, Dennis immigrated to Israel and started the first Judo training courses for Moshav Moledet and its surroundings and started to teach Karate with Shlomo Faiga. In 1961, bringing the South African, Italian, Israeli Judo team together, for the first time, Judo was introduced to the Maccabia games. . Dennis was on the Judo Maccabia's committee and also participated, receiving one gold and one silver medal. From 1965 to 1971 he Dennis was champion or runner up six times in the Judo Federation and he received the No 1-grading card. Dennis was on the Judo or on the Karate Maccabia's committees and or participating in the games on the 6th, 7th, 8th, 9th, l0th Maccabia games.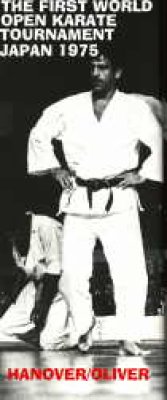 In 1972, the Israel Karate Federation was formed and Dennis received the No1-grading card. The Federation committee began with the following members: Dennis Hanover, Sydney Faiga, Edmond Bozaglo, Harvey Sapir, Leon Pantanowitz, Inga De-Jong, and GideonKedari. Meir Yahel and Sue Katz later joined these members. In 1974, Dennis started a yearly championship in the memory of the fallen pupils who fell heroically in the battles for Israeli soil.

In 1975, the Israeli Karate team is invited to participate in the First World Knock Down Oyama Kyokushin championship. Dennis fought William Oliver, the American captain and champion, and was rated one of the seven best fighters in the world. The fight was won by Dennis, but was designated as a draw because of anti-Zionist politics. As a result of this fight, Dennis received his 3rd Dan from Kancho Mas Oyama and was established as President of the Israeli Kyokushin Federation and its main instructor in Israel and received his 4th Dan from the Israeli Karate, Federation. In 1977, he was appointed President of the Israeli Karate Federation and in 1979 his 5th Dan.

In 1983 Dennis received his 5th Dan Ju-Jitsu from the Original European Ju-Jitsu Union, by Mr Bell life President and Dennis Survival Ju Jitsu is recognized as a modern style of Ju Jitsu and Dennis Hanover as its founder. In 1984 he received his 7th Dan and then his 8th, 9th and 10th Dan OEJJU. In 2004, Mr Bell, before he past away, appointed Dr. Dennis Hanover as his successor as the Life Presidence of the OEJJU. In 1985 Dennis Survival Ju Jitsu self defense short courses were introduced for the first time in the Herzlia school curriculum teaching more then 2000 pupils a year. In 1986 DSJJ association became a recognized non-profit organization. DSJJ was taught to the police force, special units in the army and for many years Mitzpe Yam, a correctional institution for boy as well as with handicapped, mentally challenged people, violent husbands and children in needs.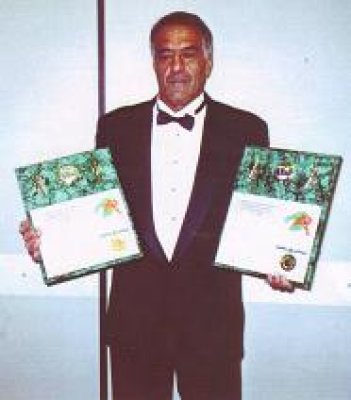 In 1989, Dennis was awarded his 9th Dan in Survival from his high grades, receiving a Blue and White belt and later his 12th Dan (recognized internationally). From 1987-1990, 120 DSJJ pupils were certified by the Wingate Institute as instructors of Dennis Survival. In1990, one of the largest project of its kind in Israel and in the world was opened in Beer Sheva :to teach 20,000 school children courses in Survival in the new DSJJ gym. Over the years many senior officials came to the Beer Sheva Martial Arts Center, including the Head of Police Security, prime ministers, and leading officials from Israel and other countries, to see the work of Dennis Survival in teaching unwanted and battered children at the center and in the schools.

From 1960 to 2003 Dennis Survival graded over 1,000 black belts and tens of thousands of pupils in Israel and around the world.

Dennis Hanover has been nominated for the Israel Prize three times. In 2000, he was recognized by the " World Head of family Sokeship Council International Hall of Fame" as a Grand Master, Soke, 10th Dan and recognized his style, in 2004 he was recognized as such by the South African Martial Arts Hall of Fame and established the Israeli Martial arts Hall of fame and the museum of the evolution of Martial Arts in Israel. In 2010 " World Head of family Sokeship Council International Hall of Fame" awarded Dr. Hanover with the highest award of Living Legend.

In Herzlia's center, Dennis established a 'Wall of Respect' for all the fallen soldiers and pupils who died. All those noted are individuals who have been part of the Dennis Survival family; some of them are true heroes.

"If you ask why I called the style I developed "Dennis Survival Ju-Jitsu," you'll find the answer quite simple. Where I come from, every day brought with it the necessity to fight for survival.
Survival is the story of my life."